5 Signs Your Child May Need a Maths Tutor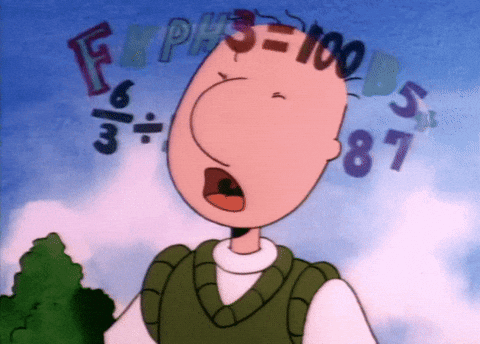 Contrary to popular belief, there is absolutely no shame in a child requiring a maths tutor. In fact, in most cases (even if you do not believe they need one), it can work to their benefit! On this page, we want to share a few tips for parents which should, hopefully, make it incredibly easy when it comes to working out whether your child needs an online tutor for maths.
1. Slipping Grades
This is probably the big one! If you believe that your child can do a bit better than their grades are showing, or maybe you have noticed that their grades have started to decline, then get in touch with somebody that specialises in helping kids with maths.
2. Child Having Difficulty Managing Their Time
If your child is not doing their homework, then this could indicate that there is a problem. Sure, children do not like to do their homework on occasion. We get this. However, if they seem to constantly be putting off homework, particularly if it is maths, then there is a chance that there may be a problem. They may not wish to jump into the work because they do not understand it. This is a surefire sign that you will need to get in touch with a maths tutor for your child.
3. Constantly Asking For Help
Does your child seem to come to you a lot with maths problems that they have difficulty solving? If so, then it is likely that they are not taking in the concepts that are being taught in school. We have yet to meet a teacher that assigns homework without going over the concepts in class beforehand, so if your child is not absorbing that information, then they have a problem. The problem with the Australian schooling system is that there is only so much time in class and there is a lot to cover. Some children have a different learning style and may not be able to keep up for whatever reason. If you work with a decent math tutor, then you can be positive that they will adapt their teaching style to your kid. This ensures that your child is being taught in a way which ensures that they understand the concepts!
4. Learning Disabilities
If your child has a learning disability which makes it difficult for them e.g. ADHD or Dyslexia, then you would do well to send them to an online tutor for maths. It allows them to learn at a pace that is right for them.
5. You can't help your child
Sadly, we all lead busy lives. As much as we would love to dedicate all the time in the world to our children, we know that this is not always going to be possible. Parents are expected to be there for their children when they are doing their homework. If you can't be, then talk to a maths tutor. They will help your child work through their problems.